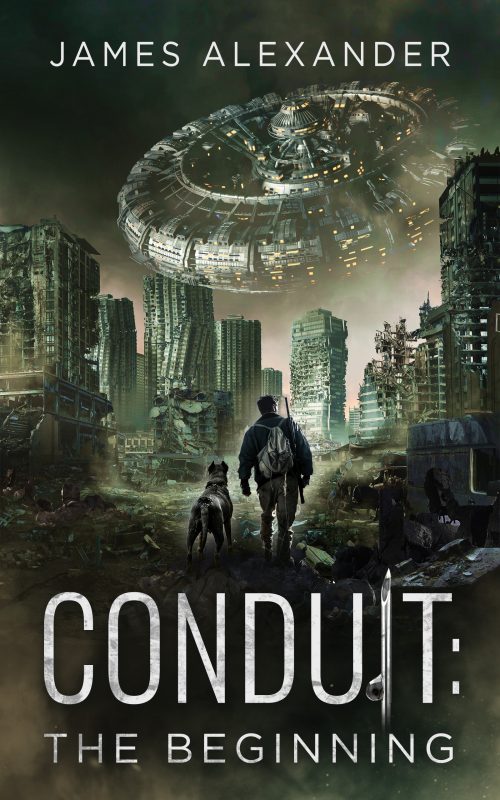 Orphaned by a tragic event and left adrift and alone in the world, Marcus spent his childhood bouncing from one abusive foster family to the next. Plagued by mysterious visions his entire life, Marc grapples with his sanity and his strange emerging abilities.
But when unknown extra-terrestrial forces launch an attack on the earth through an insidious plot to overtake humanity, Marc realizes the dark truth behind his visions – and he soon discovers his startling and unearthly legacy.
Thrown head-first into an alien invasion and struggling to survive alongside a host of unlikely – and often untrustworthy – allies, Marc is faced with the impossible choice of either accepting the alien overlords or risking his life in a desperate attempt to stop their master plan and save humanity…
Conduit: The Beginning is a thrilling blend of science fiction and action-adventure set with the gripping backdrop of an alien invasion. When Marcus, a young man with a tragic past and a rough childhood, stumbles upon the truth behind his strange visions, he's soon thrown head-first into a battle to save humanity from an insidious master plan to conquer the Earth.
Grappling with his newfound powers and falling in with an unlikely host of allies, Marc must figure out who he can trust while unravelling the mystery behind his identity – along with why the aliens call him The Conduit. As the invasion kicks off and the takeover of humanity begins, Marc soon realizes that he's the only one who can stop the alien master plan and save humanity.
Perfect for fans of classic science fiction and sci-fi thrillers, the first book in the (series name) series effortlessly blends high-stakes action with rich characterization to create an exhilarating adventure that readers won't soon forget.
More info →